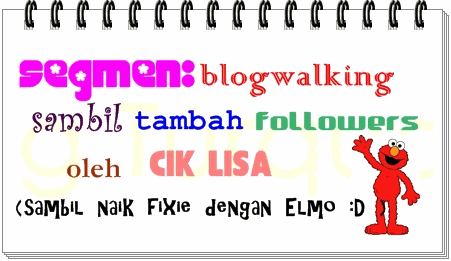 admin has offered me to join this segment.
oleh sebab itu, cik tyra dengan bangga nye men'join kan diri :)
lately, tak tahulah kenapa, tangan rajin sangat nak join contest wlaupun tahu peluang tu nipis.
tapi, antara sebab cik tyra join, sebab syarat dia senang. tak payah nak like byk2, like tu, like ni.. follow sana, follow sini.. dah la blog yg nak dsruh follow tu tak best pun. haha. jahatnya aku..
by the way, kalau ada yang nak join jgk, klik banner..
ops! sebelum tu.. klik >
sini
< dulu..
:D
Follow @RarraLee